Excerpts from the messages of the delegation of elders in Europe 1992:
(Transkribiert u. A. aus den damaligen Videoaufnahmen der Konferenzen und Pressegespräche)
"We are here to promote an encounter of peace, understanding, forgiveness, reconciliation and harmony. This encounter is intended to help us get to know us as a people, as a continent and as a world family."
"It is our belief that the actions and effects we create in our ceremonies last for seven generations. For these reasons, we are always accompanied by our ancestors."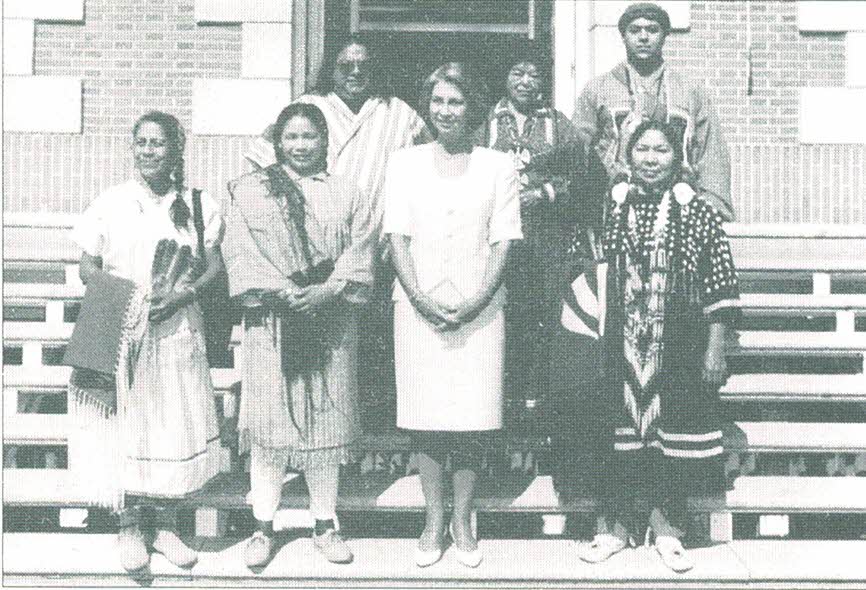 "We have come to Europe and have sown seeds of peace and survival for future generations so that a real encounter between the first nations and European populations can grow. For us it is real that the world and our peoples are connected through Mother Earth. With this knowledge we have come to share it with your peoples, so that the natural connection to Mother Earth is strengthened again. We bring you the vision of the reconciliation, harmony and peace of humanity. With the respect and understanding of life and its life cycles, we can begin to share alternatives and solutions that will lead us to harmony on this planet."
"We come with our knowledge and our medicine to make a contribution to this great common task. The roots of all humanity lie in their ancestors."
"We are yesterday's, we are today and will be tomorrow."
It was most important to Tigre himself to ensure the survival of future generations and to maintain the traditional customs and traditions.
His message: "The survival of mankind cannot be secured in isolation from other living beings, such as crawling, swimming, winged and four-legged relatives, as well as plants, trees and minerals. In order to achieve the much needed and desired balance of peace, universal love must be allowed to grow. A love that literally allows every person and thing to blossom, as the power of the sun's rays helps. So the survival of mankind depends on everyone – not just us natives. Only when we realize that we cannot separate from other living beings on earth do we bring about positive change.
We have to include the unborn up to the seventh generation in our deliberations in advance in order to find our way."