Each sweat lodge follows its own traditions and processes, the Roots of the Earth sweat lodges follow the meanings of the four days and years in the individual rounds.
As soon as the stones are ready, the fire keepers open the sweat lodge area and all participants are smudged by the fire keepers when they enter the area.
The leader of the sweat lodge usually first goes in and blesses the room with Sage or Copal smoke.
The participants follow on request in the course of the sun.
As soon as everyone has slipped in and found a place, the leader asks the fire keepers to bring the first stones.
The first stones stand for the Creator, Mother Earth and the cardinal points. They will be greeted with herbs and a song. Grandmother's water is now brought in and the door closes.
Four rounds – two after sunrise and two at sunset.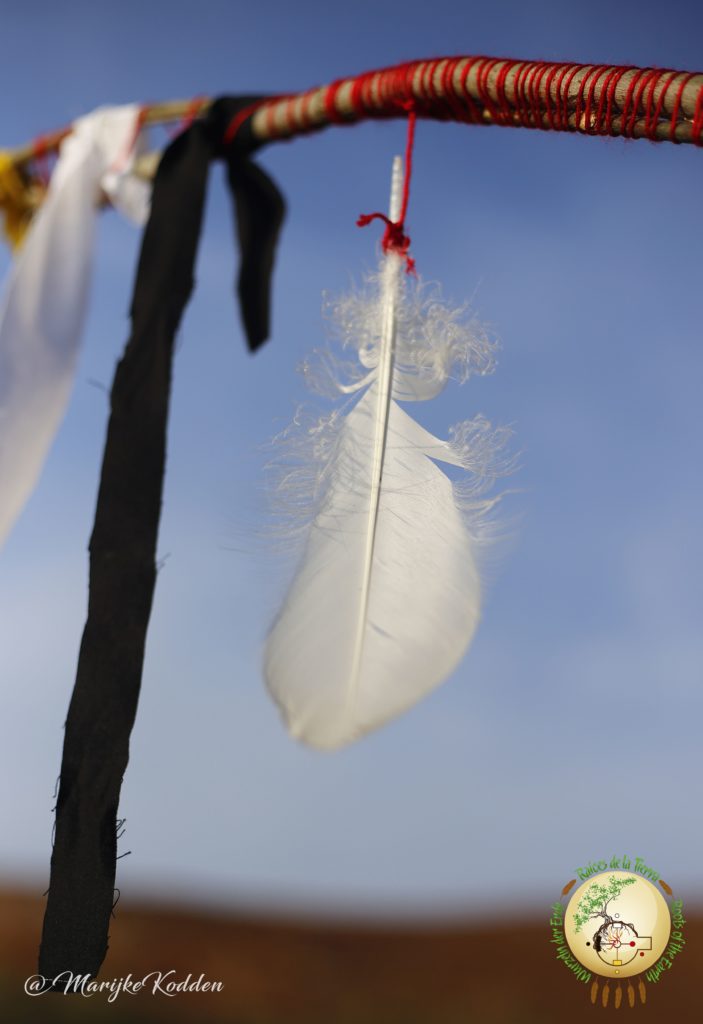 Four rounds in which there is a lot of singing and prayer. It is time to thank the Creator for our lives and to listen to our innermost being. Between the rounds the door is opened, fresh wind comes in, more hot stones and fresh water are brought in.
The first round stands for the Spirits.
The second round stands for the family.
The third round stands for our ancestors and our friends.
The fourth round stands for ourselves and Mother Earth.
The fire keepers take care of the fire and bring the stones into the hut. If you have any questions or need something, contact the fire keepers, they wear usually red bandanas.
---